Our dental team truly sets the tone for the entire practice with their friendly customer service and hard work ethic. As you check in for your appointment, you can count on us to handle anything you need to make your visit at Norton Family Dental a stress-free experience. Give us a call today at 336-996-6551 to schedule a time to meet with our dentist, Dr. Ethan Norton, and learn more about comprehensive dentistry in Kernersville, North Carolina. We look forward to meeting you!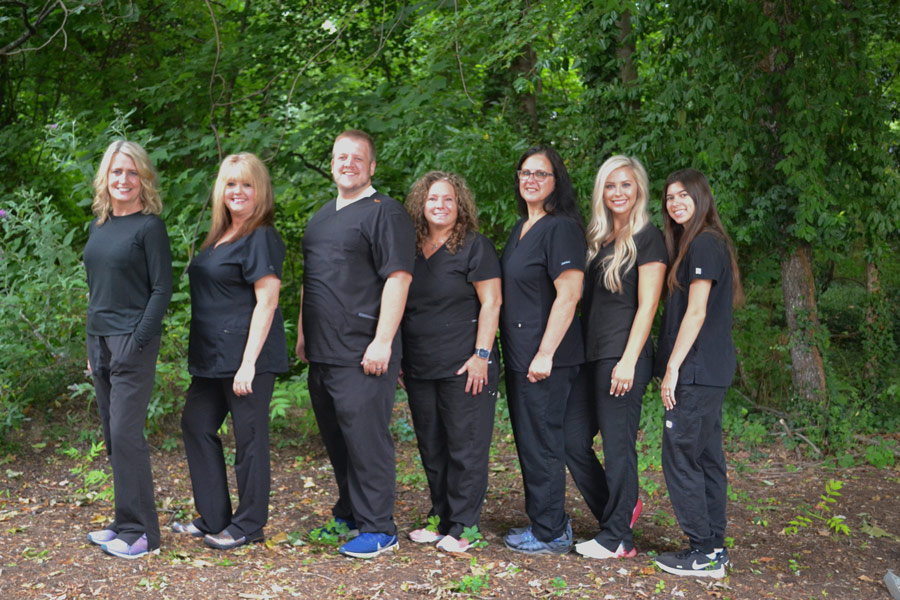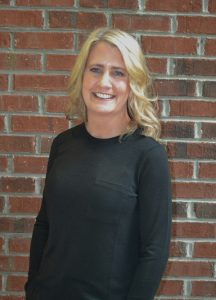 Catherine joined our team about 7 years ago. She graduated from Guilford Technical College in 1990 and has received certification in dental assisting from the Dental Assisting National Board. She takes a lot of pride in her work and believes the loyalty she shows to her team and patients helps contribute to a great dental practice. Her favorite part about working here is our great team, the love for our loyal patients, working with Dr. Norton and the thought and care our team dedicates to our patients.
Her time away from the office is spent with her children. She has 2 girls and 1 boy. She enjoys hiking, the outdoors and has a passion for antique/consignment shops where she finds unique pieces of furniture.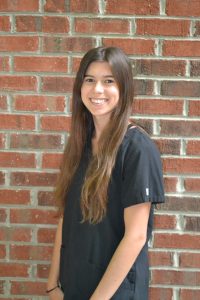 Kayla
Registered Dental Hygienist
Kayla became part of our team in July 2021 after graduating from Guilford Technical Community College. Her favorite part about working at Norton Family Dental is how we are one big family and we all work great together. She enjoys talking with her patients and getting to connect with them. She is married to her high school sweetheart where they have a dog named Samson and like to go on day trips to the beach.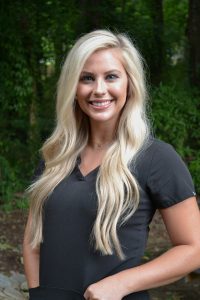 Molly
Registered Dental Hygienist
Molly joined Norton Family Dental in July 2020. She went to dental hygiene school at Guilford Technical Community College where she graduated with honors in June 2020. She is kind, compassionate and able to put her patients at ease. She ensures they have a great dental experience by providing gentle, yet thorough dental care. She loves how this practice feels like one big family and says, "we are a very hardworking team who work very well with one another."
Molly has a passion of getting to know her patients on her personal level and educating them on how to maintain a healthy smile. Her goal each day is to have every patient leave her chair with a bright, beautiful smile.
She is married to her high school sweetheart where they have been together for 10 years and married for two. They also have an adorable puppy named Layla who keeps them very busy.
When she is not in the office, Molly likes to exercise, shop, spend time with family and friends, and binge-watch Netflix shows in her free time. She and her husband also love to travel outside the United States to explore new countries.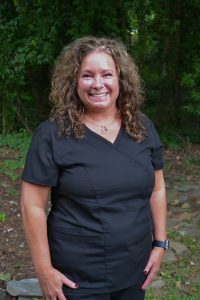 April joined us on May 24, 2021. She is a graduate from Guildford Technical Community College where she was designated as a dental assistant. To April, loving what you do is the key to success in any practice. She loves her patients and the team she works with who all work hard to help our patients make their visit a pleasant one. From the time patients enter the office until they walk out, her goal is to leave them with a positive experience.
She is married to her husband of 28 years and together they have four adult children, Brooklyn, Moriah, London and Boston. In her free time, you can find April reading a good book or walking her dog, Rigby.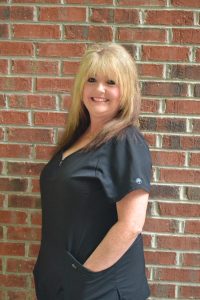 Jackie
Dental Assistant II/Front Desk
Jackie has been in the dental field for 20 years and absolutely loves this field. She wanted to become an assistant at a young age where she had great experiences going to the dentist. As an adult, she wants everyone to have a great experience as she did. She received certifications from Wake Forest School of Medicine and joined our team in June 2021. She greets everyone with a smile and wants everyone to know they are an important part of our practice.
Jackie is married to her husband Dale and is a mother of two sons, Dakota and Hayden. She is also a stepmother to one step-daughter, Jessica, and a grandmother to three beautiful grandchildren, Sienna, River and Braylee. She loves swimming, family gatherings, the beach and the lake.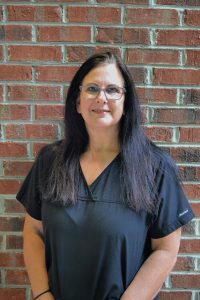 Doreen
Dental Assistant II
Doreen joined our team in August 2021. She is a graduate from Hendrick Hudson High School in New York and completed a 2-year dental assisting program at Northern Westchester Tech School from 1980 to 1982. She likes to comfort patients who feel scared by making them feel at ease and talking through what they can expect from their treatment. Her favorite part of working at the practice is how everyone works as a team player and the friendships she has made with the team.
She has been married for 39 years to her husband Charlie and together they have two children, Jessica and Nick. She recently became a 1st title grandma to her granddaughter, Autumn and loves being a "MiMi." In her free time, Doreen enjoys walking, bike riding, reading and spending time with family, especially her granddaughter.